It's hard to believe we are already half way through November. With all the craziness going on in the world the days seem long but the weeks are flying by. I think this year more than most many people are stopping to give thanks. Thanks for health, family and the simple things. I am thankful for all those small businesses that brighten our days. Whether it is an amazing muffin at your local cafe or the perfect gift for you mom - small businesses are important in our community - near and far.
To support other small businesses I have pulled together some of my favourite Thanksgiving decor and gift ideas. Hope one or two catches your eye! You will find links below directly to purchase the item.
From all small businesses - thanks for supporting our dreams and Happy Thanksgiving.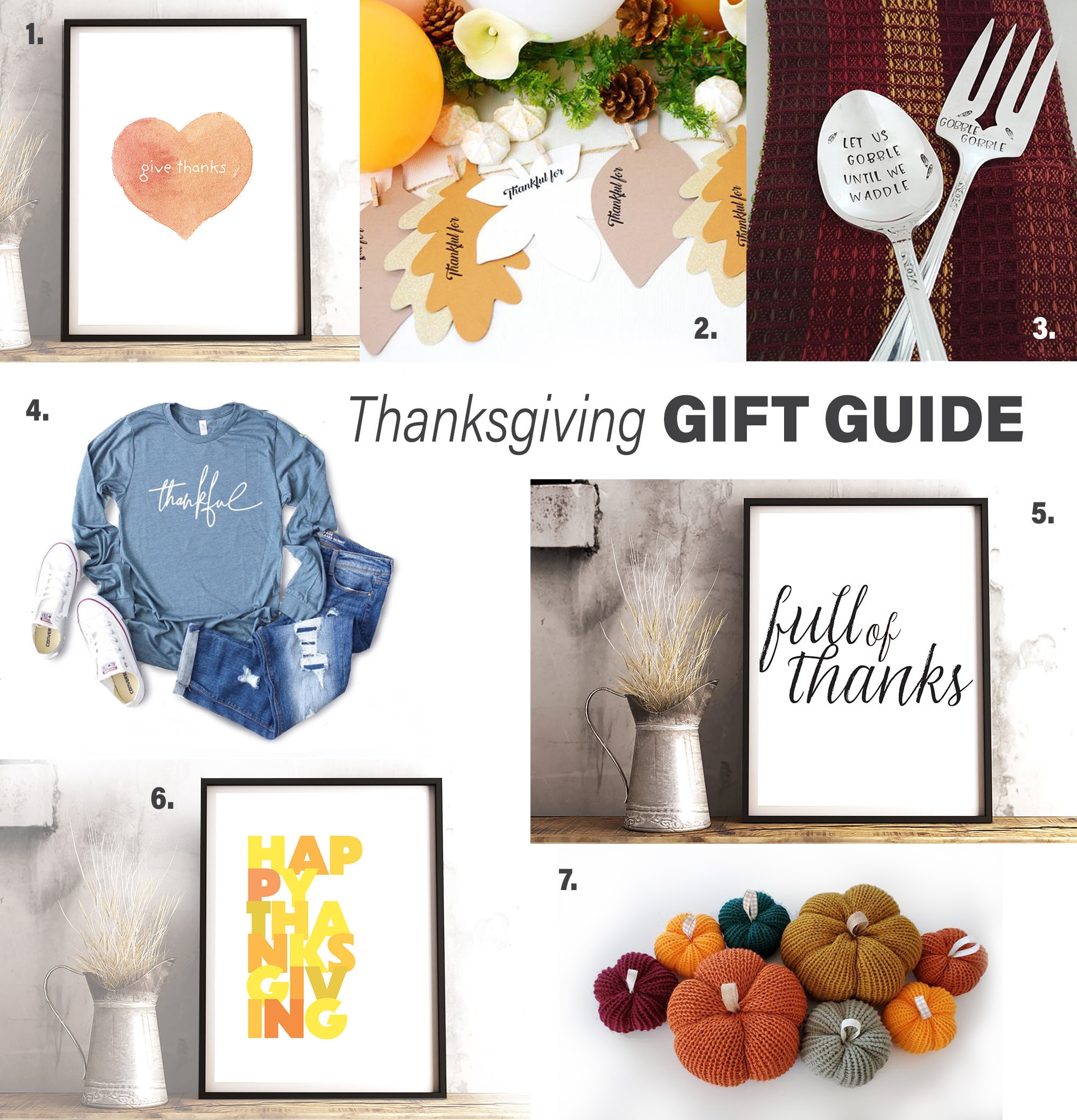 1 - Group of Two - give thanks print
2 - Fun Kissd - personalized gratitude garland
3 - Impressions Stamped - let us gooble until we waddle spoon
4 - Blissible - thankful t-shirt
5 - Group of Two - full of thanks print
6 - Group of Two - Happy Thanksgiving print
7 - Knot Your Style - knit pumpkins