Now that we have two little ones holidays are even more special. The countdown for Easter, Halloween and Christmas begins weeks in advance and they get so excited when we pull the decortations from storage. Over the years I have collected special decor and holiday-themed items but I have tried to be strategic in choosing items that are durable (I don't want to buy the same thing more than once!), memorable and fit my taste. Here are a few tips to help you find your perfect Halloween decor items to enjoy this year, and years to come!
1 - Buy homemade or local - Whenever possible I like to buy homemade or local. Etsy is a great place to find something to suit your taste. This year, we created a Halloween line of downloadable prints.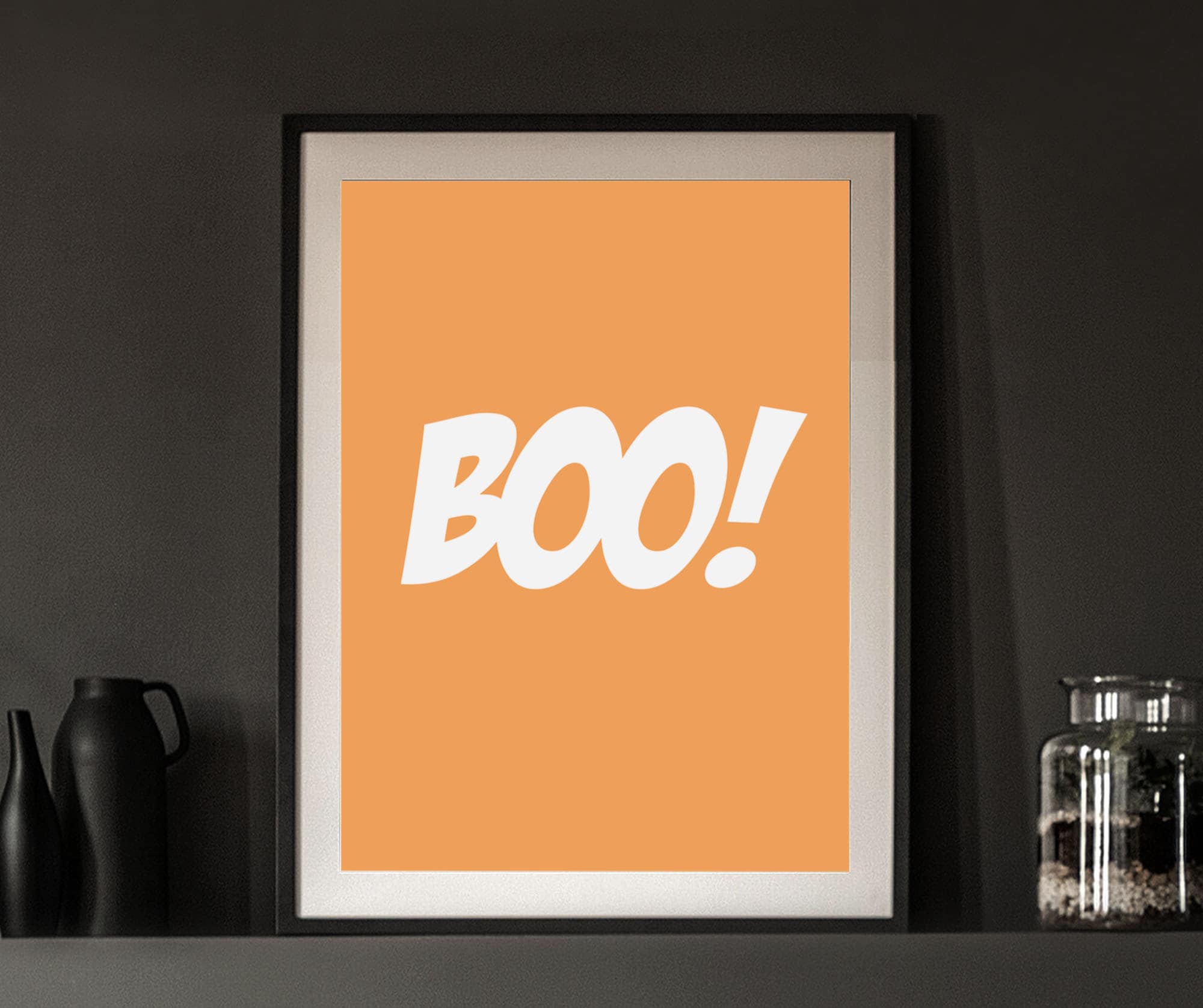 These are simple, fun, and reusable. You can also reuse frames and switch out prints throughout the year for a different look or to celebrate different holidays. These pop-up bats are really cute and so is this Halloween Window Box.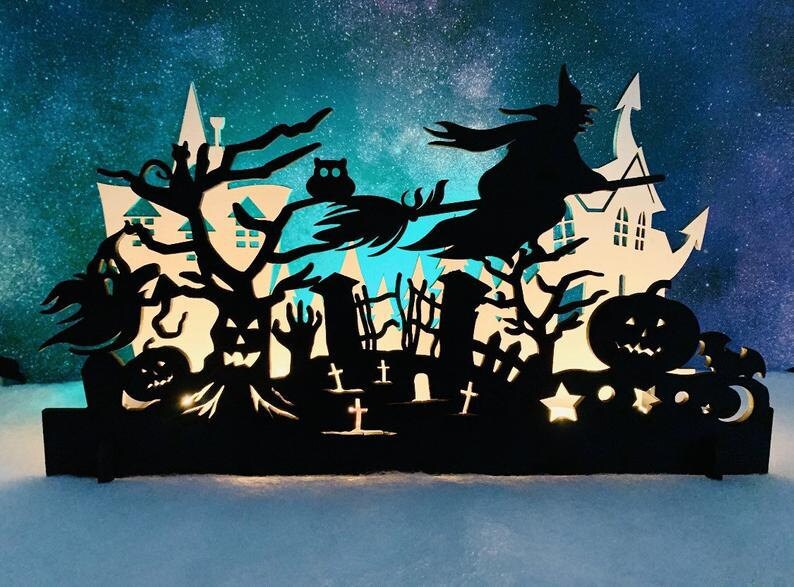 2 - Home Sense or the Dollar Store - I like to check out Home Sense for unique and durable seasonal decor. The dollar store is great if you are on a tight budget. They have a huge selection which can be overwelhming. Look for durable items that will stay out of the landfill and you can keep for several years. I try to find things that are simple and aren't too cheesy. Also if they have batteries be sure to remove them after use every year so they don't leak all over the item.
3 - Reuse your fall decor - I love this because I don't like changing my decor out every few weeks. Try to incorporate your fall decor like pumpkins and leaves into your Halloween decor. To make your pumpkin last longer wipe it down vinegar (avoid using bleach incase a little critter decides to take a bite).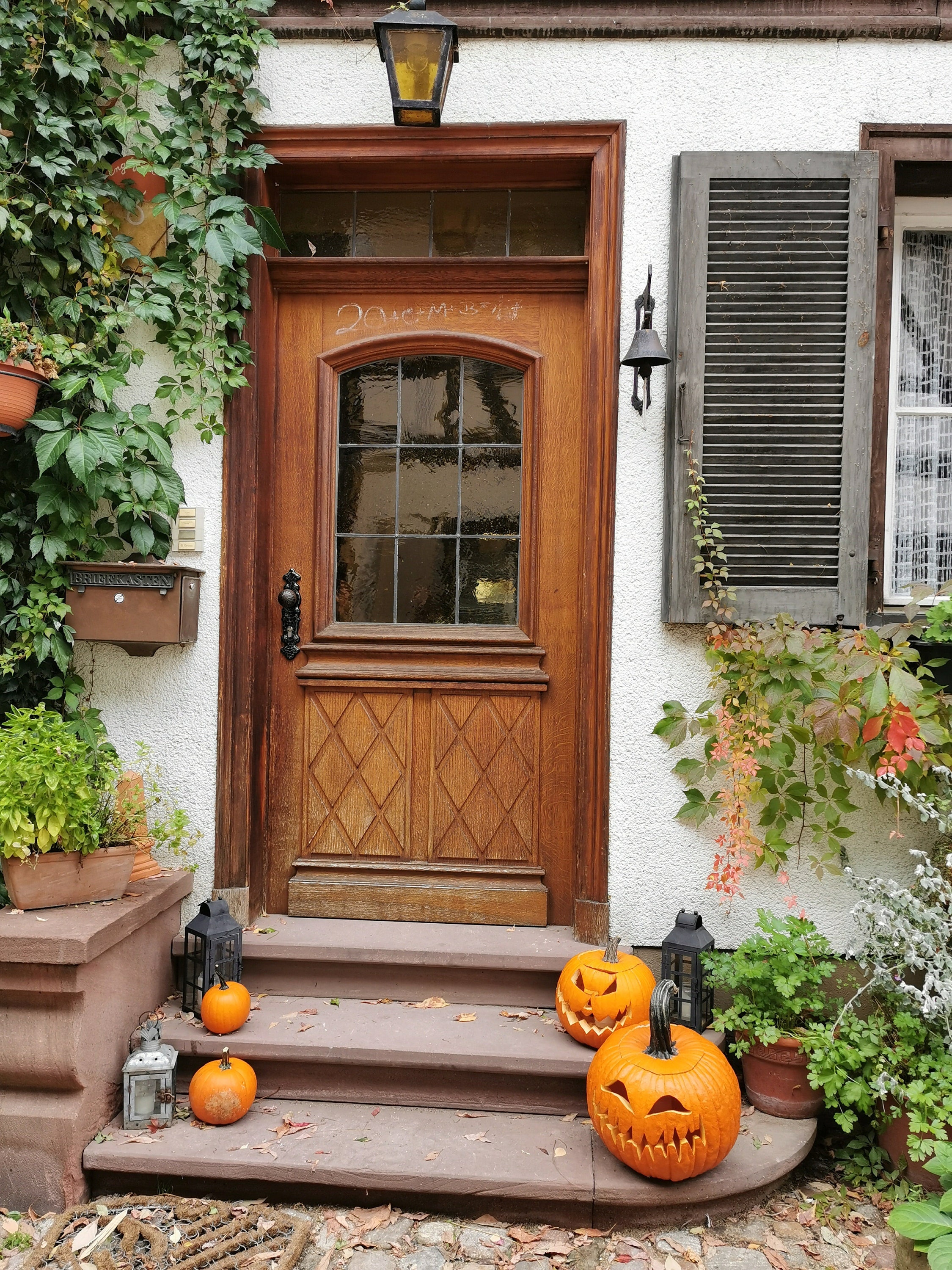 4 - Include your children's art - This is a great way to incorporate your child's many creations into your annual decor. Work with them to create a creative (and tasteful) Halloween garland of pumpkins or bats. I really enjoy pulling out their artwork every year and see how their style and abilities have changed so much from year to year. 
Finally I like to collect a few themed books to pull out for each holiday. My kids gets so excited pulling them out of storage every year.
What is your favourite Halloween decor?